Happy from beggining to end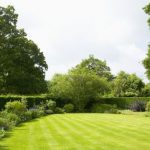 The design process was painless, Izabela was very attentive to my ideas but also offered expert advice which I'm glad I took. I'm very happy with the final outcome! My garden is beautiful and I love spending time there with my family and friends.
Vinni
Ealing – front and back garden
I'm so glad I contacted Izabela to take a look at my front and back garden. She inspired me to transform my garden into beautiful, tranquil space for my family to enjoy. I now have an easy to maintain front garden with lovely evergreen plants around. My back garden looks even more amazing. Izabela spilt it into sections, with a curved path leading from back door to a patio where I have an outdoor dining space with a water feature where I relax most evenings. The path continues into an open area with small lawn and flowers all around for my kids to play. At the back I have a new shed and another hidden seated area surrounded by gorgeous plants.
My garden puts a smile on my face every time I enter it. All my family and guests enjoy it just as much as me and everybody who sees it says what a great job Izabela has done. Thank you so much for your wonderful design, work and advice.
Anna
Exactly what we wanted – just even better!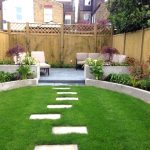 Our experience of working with Izabela was fantastic. She was very professional and showed great imagination to get the most out of our small garden. She was very quick to produce the designs but always had lots of time to chat everything over with us.
We could not be happier with the final product – exactly what we wanted – just even better!
Claire & Ian Ellis
West Ealing
Claire & Ian Ellis
Izabela created something far better than we could have imagined!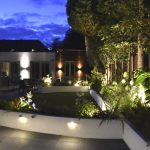 Izabela took our sad, uninspiring garden and created something far better than we could have imagined. We had a very challenging space to design for, but Izabela was able to create an innovative design that transformed our outside space. The plan included, drainage, lighting, paving, raised beds and a rock garden in the back. She presented many great ideas that we never would have envisaged on our own. She also created a planting schedule and planted all of the plants, and the end result is truly stunning. Izabela worked closely with the contractors throughout the process and she stuck with us from conception to finish. She always took the time to explain and to answer any questions. We are so fortunate to have found Izabela to design our garden. 
Beth Aho
Love my garden
Izabela transformed my garden into wonderful outdoor living space where I now spend most of my free time. Before my garden was a dull, empty space with no life. Now it's my favourite place to spend time with family and friends.
We are so pleased that we contacted Izabela. She was professional, listed to all our ideas and presented an amazing design plan which she realised right before our eyes. I would highly recommend Izabela to everyone. You will not be disappointed by the result's she can achieve in your garden 🙂
Gregory
Highly recommend Izabela
Thank you Izabela for creating a most wonderful garden for us. It is beyond description, we love everything about it.
Izabela is a very talented garden designer and her project management throughout has been first class. We were continually impressed with the quality and effort of detail that she put into the design, from choosing materials to recommending different plants and sharing ideas.
I would highly recommend you get in touch with Izabela if you want to transform your garden.
Thank you and your team for all the hard work!
David
Little piece of heaven 😊
Beautiful, tranquil and functional; is how I would describe our little piece of heaven, thanks to Izabela who designed, built and planted our garden.
The whole process was seamless with Izabela ensuring all the work was completed on time and on budget.
5 years on our garden still looks amazing with Izabela continuing to support us with periodic maintenance.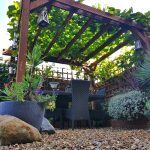 Natalia & Damien
Write a Testimonial